"OTOPellet" – Production Facility in Biebrza Valley
In February 2013, the Polish Society for the Protection of Birds (OTOP) opened a pelleting facility called 'OTOPellet'. It is based in Trzcianne in the Biebrza Valley, to allow management of biomass (hay) collected on fen mires and marshy meadows. This kind of biomass is characterised by low nutritional quality (sedges are not the fodder preferred by cattle) and high moisture (up to 70%), because of its marshy origin and late mowing (drying the material in the field is difficult).
OTOPellet turned out to be a very good fuel, reaching a caloric value of 16 GJ, which is even more than in straw pellet and slightly less than in wood pellet.
The facility is able to produce about 4.5 thousand tons of pellets a year. Raw material is collected from the meadows mown by OTOP and other farmers in the Biebrza Valley.
The low ash content allows this product to be used in wood pellet boilers and the high heat value ensures  a high efficiency.
The fuel is sold in the form of loose pellet (transported by trucks to the power station), 1 t BIG BAGS or smaller 15 kg bags.

Feel free to contact us if you are interested in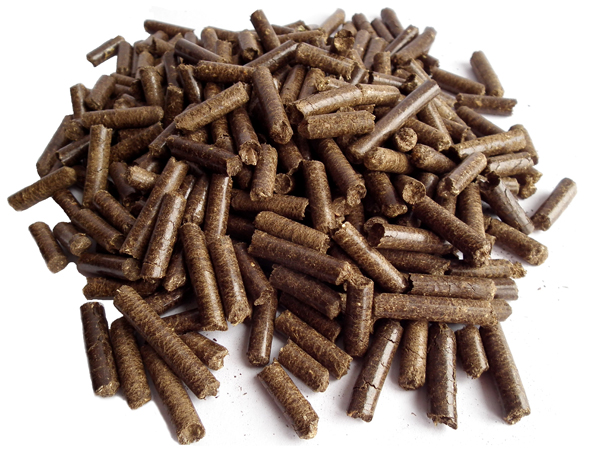 cooperation. – Says Dariusz Tatarczuk, manager of the "OTOPellet" facility.
"Facilitating Aquatic Warbler (Acrocephalus paludicola) habitat management through sustainable systems of biomass use" has been implemented by the OTOP since 2010. The main goal is to increase and improve the quality of the area suitable for the Aquatic Warbler habitat in eastern Poland. Opening of the Pellet's Production Facility will not only allow to develop biomass collected during the protective measures, but will also provide an opportunity to increase financial stability, which is necessary for long-term nature conservation.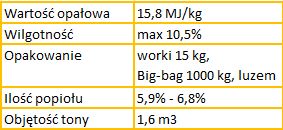 ---
Contact us:
Manager: Dariusz Tatarczuk
tel. +48 512 140 296, (85) 738 50 37 dariusz.tatarczuk@otop.org.pl
ul. 3 Maja 2C
19-104 Trzcianne (woj. podlaskie)
Wyniki badania próbek naszego pelletu przeprowadzonego w Instytucie Chemicznej Przeróbki Węgla Wykonane w ramach projektu "Wodniczka i biomasa", LIFE09 NAT/PL/000260
---